Photos courtesy of www.creativeboom.com and www.depositphotos.com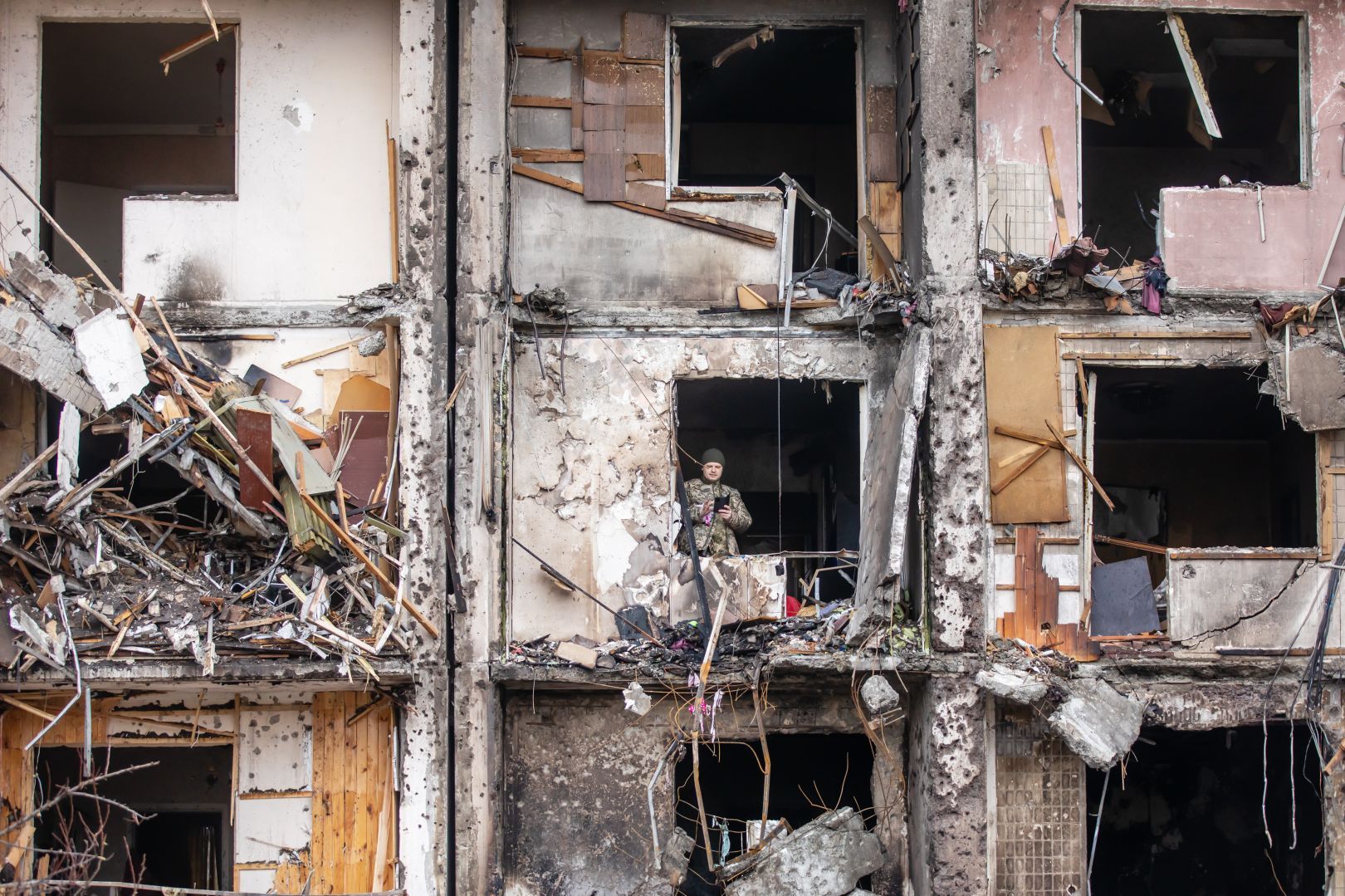 With the invasion of the Ukraine this week and the potential implications of what this means for the future of the world, I've struggled a bit with the weight of the news.  This situation feels like yet another domino falling in the wrong direction for our world.   
Perhaps it's not healthy to follow the news in a moment like this because frankly it's pretty depressing, but at the same time I'm not one to bury my head in the sand and ignore important events going on in the world.  I think we owe it to ourselves to be conscious and aware of the world around us, for better or worse.   
Without spelling out what the Ukraine invasion might mean for global economies or the delicate balance of world power, it's hard not to look at the course of our planet and feel down.  When you add this to issues like Covid, climate change, spiraling debt, inflationary pressures, extremism and whatever other personal problems you and I may be going through, the big question is how to do you balance all this and still maintain a positive point of view about life in an effort to be productive, to be happy and to have hope about the future?  I'll be the first to admit, it's not easy.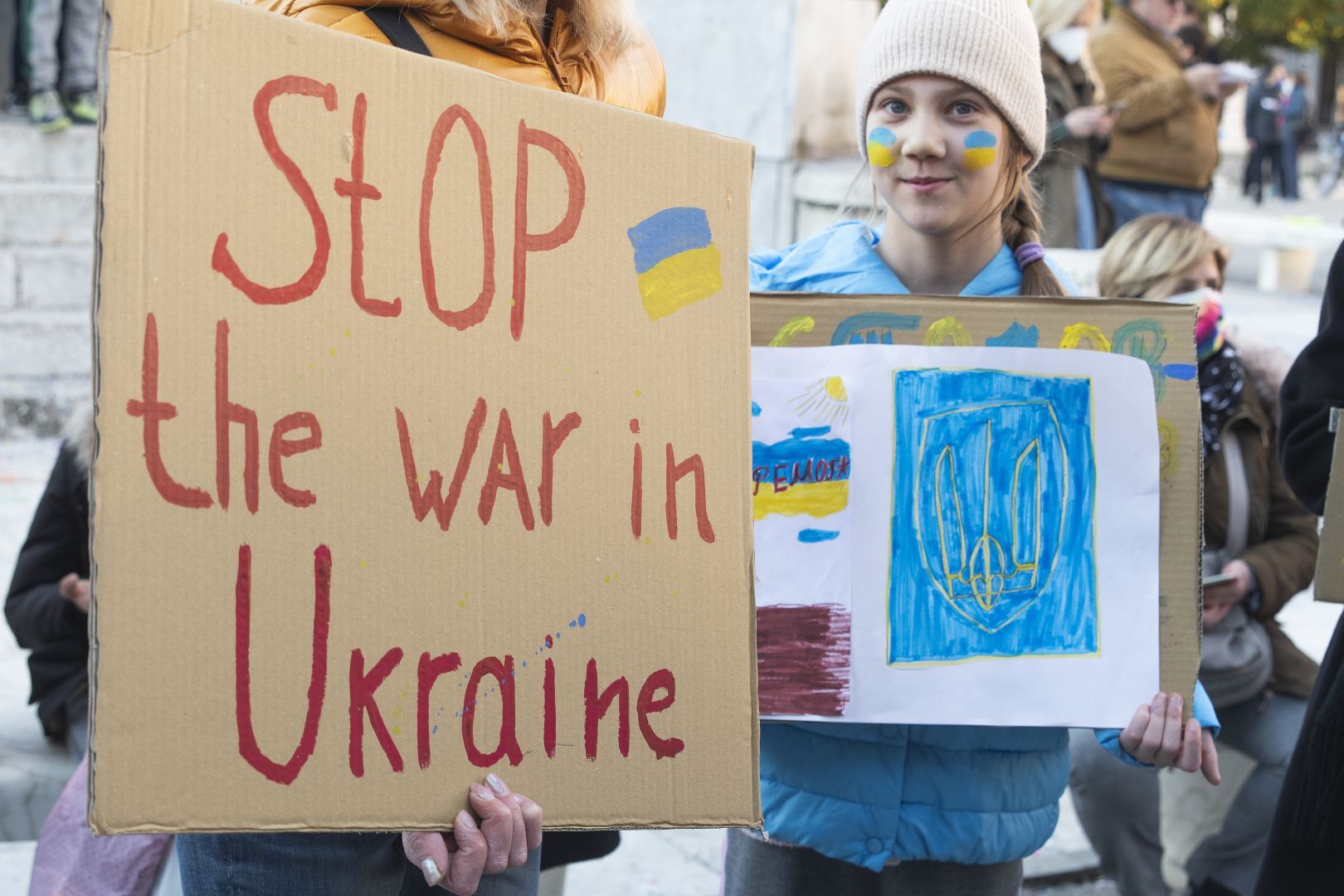 If you look at most people's social media accounts, you'd think the world has never been better.  I get people don't want to project bad vibes on social media but there is also a lack of honesty in projecting an image of one's life being something better or more charmed than it really is.  Because the second you actually spend time with people who are real and honest and going through the struggles that most of us go through, a very different story comes to light.  Why is this treated like such a 3rd rail on social media platforms?  For myself, I prefer honesty. 
So how do you balance the realities of today's world and the pressures of life with the importance of maintaining a positive and productive mindset?  Well, if you have the resources and want to insulate yourself from the problems of the world, you can try that.  For me, empathy with others is an invaluable quality and if you're creating too much of a barrier between yourself and the suffering of others, it's hard to truly be empathetic or find connections with people from differing backgrounds.  
For many of us, we don't have the ability to really insulate our lives in that way.  This is both a blessing and a curse.  For many of us, we're trying to get to a better place, to elevate our lives, to accomplish goals and dreams.  The key is how to do that without turning a blind eye to the circumstances or suffering of others and the realities of the world we're living in.  We all have different personalities and temperaments and some of us are more introspective and others more carefree when it comes to dealing with life's challenges.  
I tend to be more introspective so I fight with myself a lot in terms of my state of mind.  Situations like the invasion of Ukraine or Global Warming or frankly whether or not circumstances in my own life are going well affect me.  Why?  I care.  I care about other people.  I care about our world.  I care about justice and righteousness.  I don't want the strong to oppress the weak.  I don't want us to destroy the world we live in.  I want to circumstances in my life to go well.  I want to win more than I lose in life.   
To win the battle against one's own mind, against the daily struggles of life, it is imperative to maintain faith and hope.  Faith for me has to do with my belief in a righteous Creator who loves and cares for us and in whom we have a willing ear and a shoulder to lean on.  Faith is believing that there is more for us than what we get in this life.  There is eternal life.  This does not mean I don't live my life to the fullest and do all within my power to maximize this life I've been given, quite the opposite.  I am in constant forward movement, always looking to squeeze the life out of every day, to keep learning, growing, pushing my limits.  My faith gives this greater purpose.   
Hope is the belief that with faith, planning and consistent effort things will improve, goals will be reached and progress will be made.  Without hope, the world becomes bleak.   
There is much neuroscience to support the argument that the subconscious mind is largely responsible for the way that we think.  And the way we think colors our outlook on life, our reality and our ability to maintain faith and hope in light of world events outside our control or the challenges we may be facing in our personal lives.  So the real question becomes how to change the patterns of the subconscious mind to transform the way we see our lives, others and the world around us.   
What I do personally, or at least try my best to do, is to constantly feed myself information, knowledge and even mantras that repeat positive messages to overwhelm the mindset of fear and negativity with one of belief, empowerment and self-determination.  In doing this, I am able to better redirect my thoughts and keep them on a positive and productive track rather than allowing my mind to control me with thoughts that are self-defeating or despairing.  Doing this on a consistent basis, in time, results in a reprogramming of the subconscious mind to the point that it begins to transform our view of the world from a place of difficulty and obstacles to a place of hope and possibility.  Notice I said "in time".  This is a process and it doesn't happen overnight nor is the transformation ever necessarily complete. 
I don't believe that anyone wants to live in a dark place where they don't see hope or potential for a better future, but I do think that people either do not know how to get there or are not willing to put in the effort to make the change.  Some I'm sure fear putting in the effort and not getting the result they want.  What then?  For this reason many do not follow their dreams—for if they chase their dreams and fail they fear will be more discouraged and unhappy than had they never chased them at all.  Perhaps, but I don't see it that way.  
So how to start?  One must work on the mind, body and spirit consistently. The things I have been doing and cannot ever stop doing lest I allow myself to fall back into a place that I don't want to be, is to live a structured and disciplined life.  I read books that feed my mind empowering messages–mostly non-fiction but some fiction.  These are books on personal development, mindset, successful habit building and the like.  There are countless out there and one need only look a bit online to find the best jewels.  (If you need help, please email me).  
Meditation is another core ingredient.  There are plenty of guided meditations to be found on YouTube and there are many apps that can be purchased that are very useful in devoting 10-20 minutes per day to centering oneself before launching into manic activity. We need to slow down the mind, breathe deeply, allow ourselves to focus on one thing at a time, not allowing the mind to constantly wander off into unfruitful territory.  Honest prayer, in whatever faith you follow, is also extremely healthy and will help keep your mind and spirit centered.   
Exercise and health is another key component.  Science has ample proof that regular exercise is extremely helpful in creating a positive state of mind, not to mention the obvious health benefits.  If time is an issue for you as it is for me, find workouts that are more intensive such as HIIT (high intensity interval training) that work the entire body and get your heart rate high enough in a short amount of time to get killer results without taking an hour or two out of your day.  I promise you that exercising vigorously 2 or more times per week will improve your state of mind and the way you feel physically. 
Diet and nutrition are key.  I love food, but there is a balance that should be struck between the foods we may want to eat (i.e. junk foods, sugary foods, fried foods, heavy starches) and like and what we should be feeding our body.  When eating things that you know are not great for you the key is moderation. Eating healthy is an acquired taste and the healthier you eat the less you will desire unhealthy foods.  Learn to cook if you have to.  The reality is that healthier food can taste as good if not better than unhealthy foods and will make you feel MUCH better.   
Finally, we need to be taking action on a daily basis to work hard towards raising our standards and reaching our goals, whether they be professional or personal.  Procrastinating, burying problems and hoping they go away, treating ourselves and others poorly and maintaining bad habits is a certain recipe for low self-esteem and hopelessness. If there's work you know needs to be done, go do it now and see how this improves your self-belief and motivation to do more.  If you have to wake up early, if you have to turn down plans with friends, if you have to deny yourself a drink, a dessert, that extra hour of TV, whatever it is, then do it. Don't look at it as punishment but as a step in the direction of a better life for yourself.  We all know deep down what it is that is holding us back from feeling better about ourselves and our lives.  Be strong and fight the urge to repeat self-defeating tendencies that make us fall backwards every day.  Using the tools listed above, if you use them, will absolutely make a difference.  I know this from personal experience both as a procrastinator and a doer.   
We need to be clear on the things we can control and what we cannot.  We cannot keep Russia from invading Ukraine.  We cannot stop a Category 5 typhoon or hurricane from taking innocent lives.  We cannot stop a genocide in a country across the world or racism in our local police force.  We cannot even keep people in our own country from voting for politicians that make their own lives more difficult and the world a less secure place.  What we can do however is gain control of our own thoughts, our own actions, our own spirits and work diligently on making our lives better everyday.   
There is trouble enough in this world.  It does not help ours or anyone else's cause for us to make our troubles greater with self-defeating thoughts and actions.  Let's pick ourselves and those around us up with hope, great faith and a belief that we can make our lives better everyday.  If we give our all and it doesn't happen, we will have grown and can still be joyful in our hearts knowing we lived, we tried, we stepped up to life's challenges.  I'll take that over failure for lack of trying any day.